One Look at Our Credentials Is All You Need
Most people don't have the necessary training and experience to perform their own comprehensive home inspection when preparing to buy a home. And unfortunately, if a defect is discovered after the transaction has already been finalized, then chances are that the new homeowner will be forced to settle a repair bill that could have been avoided. At Manning Home Inspections, we understand that it isn't always easy to choose the right home inspector, but our credentials serve as hard-earned proof of our ongoing commitment to quality. For over 25 years, we've continued to offer first-rate home inspections that educate and protect our clients—giving you the ability to see a home as it truly is before making your decision.
At Manning Home Inspections, we're proud to offer the BEST property inspection service that you can get—and we're thankful for the opportunity to have you as our client.
Background – Owner and inspector Greg Manning has been a residential and commercial builder in South Florida for over 30 years
Experience – Over 15,000 inspections performed since 1991
Style – Detailed digital reports emphasize the positives while thoroughly explaining any issues that are discovered during the inspection process
Teamwork – We assemble a team of specialists whenever a job demands more than one set of eyes, ensuring that our clients receive a truly comprehensive service
Understanding a Property One Component at a Time
We use the best software available to generate detailed digital reports of our inspection findings. You'll be able to access your report by logging into our website, where you'll find organized summaries of each home component. Your report will also include helpful photographs, maintenance tips, cost estimates for any necessary repairs, and the estimated life expectancies of most inspected components. You will receive your inspection report via email. Inspections performed Monday – Thursday will go out the following business evening after 10pm. Inspections performed Friday will go out Sunday evening after 10pm. The inspection must be paid for before anyone can view, print, or forward the report.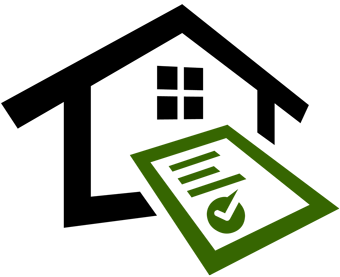 We're excited to make things easier for our clients by providing access to the innovative Create Request List™ (CRL™) feature by HomeGauge—at no extra cost!
The CRL™ Was Designed With Your Success in Mind
The CRL™ interface gives you the ability to move items from your report into a comprehensive project and repair request list
Choose between three options when selecting defective items from your inspection findings—replacement, repair, or reimbursement
Convenience is what makes the CRL™ special, allowing you and your real estate agent to work together on your request list remotely from most devices with an internet connection
Quality Home Inspections in the Palm Beach Area
We offer residential and commercial property inspection services to all of Palm Beach County and northern Broward County. We're also able to arrange inspection services on the nearby islands, including The Bahamas.
TOP-QUALITY HOME INSPECTION SERVICES
Manning Home Inspections has conducted over 20,000 investigative property evaluations since 1991, and over the years, we've seen virtually everything that a home can offer—both good and bad. Our participation in yearly continuing education programs with four different organizations keeps us up to speed on changes in the industry, allowing us to maintain a top-quality home inspection service that you can trust. Contact us today to request an inspection.